Flirting Tips for Guys That You Can Trust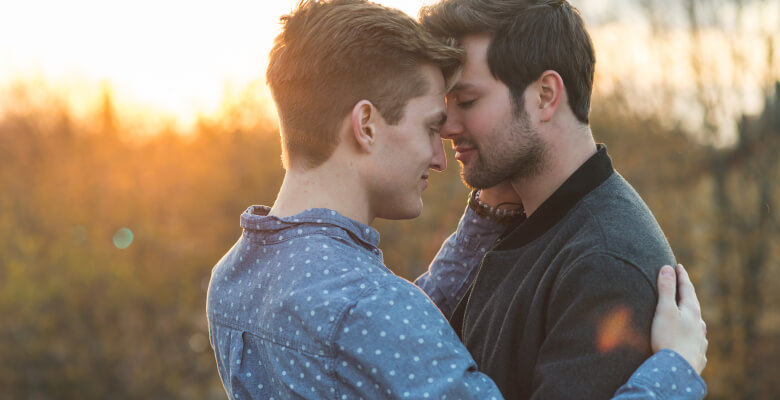 Meeting guys could leave you feeling worried, concerned, or anxious. Whether you're an expert at dating or new, meeting someone for the first time is daunting. Despite this, turn the experience around and take a new perspective, allowing you to maximise the entire dating journey. Every initial connection requires probing and exploring. After all, you're both new to each other and eager to discover much more. Keep the conversation flowing and make eye contact when possible. Ask prominent questions that leave them feeling wanted but requires them to be honest. Open questions keep things simple and easy, allowing the conversation to flow without hassle or awkwardness. Delve into relatively safe subjects, including work or their interests. Don't push boundaries because problems can arise, leaving them feeling freaked out. They're looking for someone normal, not someone strange or overpowering. Let the conversation flow naturally and take prompts to ask the next question. Confidence is vital as it'll ensure a laid-back vibe. Physical cues tell a story, so facial features and body language can tell guys what you're feeling. Remember to keep it simple and easy-going to find success when flirting.
Keep things laid-back
Ask the right questions
Don't go too deep with questions
What Do Men Want When Flirting?
Every guy is unique and might be looking for something different to you. However, forming a friendship and even a relationship requires the correct approach. Meeting guys on a date requires amazing communication skills. Men are seeking someone who is easy-going and easy to connect with. Keeping an open mind is exactly what guys want because talking about one subject focusing on one person can become boring. Men want naughty questions and stories too. Time plays a significant part in understanding when to switch the subject or explore new areas. Body language and eye-contact creates real meaning, providing further insight into their reactions and needs. Subtle touches can help but nothing too provocative or over the top. Touching an arm or their back is enough to send a message and make them feel wanted.
Men want an individual who is capable of keeping conversations moving and flowing. They're after someone who can ask questions and keep things intriguing. Creating that need for more keeps men hooked. That desire for more will override their initial feelings, creating a want to explore something new.
So, how do you flirt with men?
Keep the conversation open
Discover honest topics
Use body language
Understand when to move forward
Everything You Need to Know About Talking to Guys
Talking to guys can seem daunting. Whether you're an expert or inexperienced, chatting to guys can leave you feeling worried. Despite this, meeting guys shouldn't leave you feeling alone. Everyone, regardless of how confident they might be, has some concerns when chatting to guys, but it doesn't need to be that way.
Believe us when we say that chatting and meeting guys is a breeze. Talking to guys requires an understanding of what to say and how to say it. Conversations are two-way things; therefore, you're not alone. Other guys will need to ask you questions, so remember, they too can help the conversation flow.
Self-confidence really helps when chatting with guys. Someone who is shy can pretend to have confidence, helping them transform their body language and how they react. Remember that asking open questions leaves the conversation moving in the right direction. Be prepared to discover new things about people and always answer questions honestly. Feed off their hobbies and interests, ask about what they want, and never be afraid to try someone new!
Flirting with Your Boyfriend - How to Do It
Your relationship with your boyfriend is different from a casual relationship. Despite this, keeping passion alive requires a flirty approach. This keeps relationships fun, edgy, and exciting. Remember, your boyfriend is with you. You're not attempting to impress them and win their heart. You've already taken the next step, and you might be in love. Therefore, flirting with him is different. Have confidence in knowing he wants you. Push boundaries and make sure your physical flirting reaches new heights. It's about discovering his needs but ensuring you keep him wanting more. Tease him secretly in public, tell him how much you want him and what you want to do. Subtle touches and winks or smiles can tell him everything. Create excitement that ensures he understands what you're looking for. You've nothing to lose; after all, he's already your boyfriend!
Letting a Guy Know You're Interested - How Do You Do It?
Flirting brings two people together for fun, but it might lead to nothing. However, if flirting lasts for hours into the night, then it's likely to mean more. Letting a guy know you're interested can seem daunting. Liking someone can create feelings and emotions that you cannot suppress. Therefore, taking action is the only option. You've nothing to lose, so tell him you like him. Your gut instinct will guide you through your journey, inspiring you to explore those feelings that grip you.
Flirting Counts for Everything
Discovering hot guys and exploring new adventures requires an open mind when flirting. Confidence is key, helping you make better decisions when choosing questions to ask. It's not about becoming a dating expert but putting tips to use when meeting guys. Understand their cues, make eye contact, and explore their personality. Have no fear, and you'll become an expert in understanding what's needed to capture their imagination and connect with them. Every relationship starts with flirting. It's exciting, edgy, and thrilling, keeping both of you connected in anticipation. Never hold back when flirting because you deserve much more than you realise.