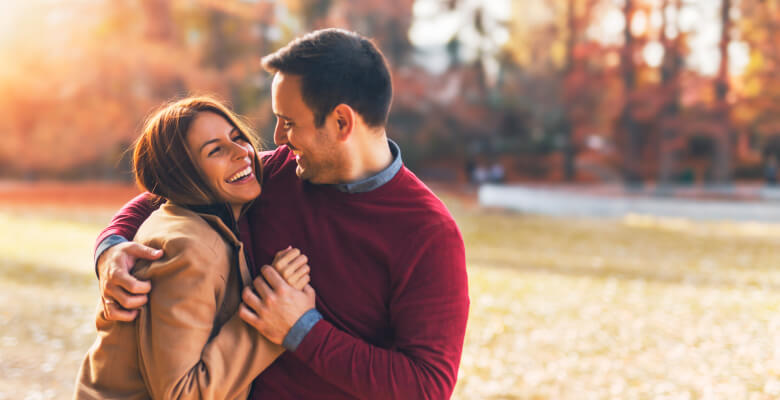 Bi ladies need attention too: here's how you can find one
We've all been single for a long time or left a long-term relationship and changed what we want. Sometimes, personal growth includes expanding our sexual preferences to include new relationships and/or revisiting the relationships of the distant past. For example, many adults experiment sexually in their teenage and college-age years. They later settle into long-term partnerships. They may have children with one or more partners.
As you get older or leave a decades-long partnership, you might decide to seek out new experiences. If you were a woman married to a man, for instance, you might want to explore intimacy with a woman. Or, you might want to play with a married couple who appreciates your beauty. We put together this relationship advice for bisexual women, especially to support you as you encounter diverse connections on Bromodates.com.
Bisexual Dating Tips
Men and women thinking about starting new arrangements can benefit bisexual dating advice for different situations. We have broken down bisexual dating advice into how to date and please a new partner and how to address relationship problems that appear from time to time:
How to Date a Bisexual Man
There are two kinds of people who are most likely to benefit from this advice. Straight women and gay men and bisexual men and women who might be interested in dating a bisexual male. Suppose he is coming out of a long-term relationship. In that case, he will remain emotionally attached on some level to his former partner and children. A bisexual man can have a sensitive side, and he might want to explore the connection with another man or woman. He might want his partner to understand that he will have more than one connection. You can expect him to be interested in sex and to enjoy spending quality time with you. If you are a woman trying to date him, don't be too pushy or demanding, but do anticipate he will sometimes want gay sex. Also, ensure he practices safe sex and gets regularly screened for STDs. While this advice can benefit every adult, participating in anal sex carries the highest risk of HIV transmission. Different forms of prevention protect adults from exposure to this virus.
How to Deal With Bisexual Relationship Problems
It might seem surprising, but if it's your first time with another man or woman and you share the same gender, it can be very different from heterosexual encounters. The homosexual experience counters many social norms, but it's okay to feel attracted to whoever you like. Move past this programming you've ingested your whole life and open your mind to what he or she has to offer. Another possibility is you are already a bisexual person in a straight relationship. While you love your straight partner, you often fantasize about experiences with someone of the same gender. It is conceivable that you can discuss this with your straight partner and see if he or she is open to having a threesome or letting you have a homosexual connection on the side.
The Unique Life of Bisexual Adults
People who are straight or gay may be in relationships with bisexual adults. They may not understand the unique lives of bisexual adults. People in this category, whether they consider themselves to be attracted to both genders or not, have unique problems. They may feel invisible and misunderstood by straight people and the LGBT community. They don't enjoy the benefits of belonging to the straight culture (which are heterosexual roles) or the gay/lesbian culture (which are homosexual roles). They fall somewhere in between. They may have worse mental health concerns, including identity and gender issues, anxiety, and loneliness, because of their lack of social identity. If bisexual adults seek therapy, there are few resources for mental health practitioners to use to treat them. Perhaps most surprisingly, much research about gender, sex, and relationships does not include them as a group or consider their needs. For example, it might be shocking that bisexual adults are at greater risk for intimate partner violence.
How to date a bisexual man
If you are going to date him, realize he is a person who does not fit into a distinct social group. He may have problems revealing his bisexuality to potential male and female mates for fear of judgment. Therefore, it is possible you are straight or gay and already dating a bisexual man, and you don't know it. If he were to suddenly share this private matter with you, then it might bring out stereotypes he is afraid of. He might think you won't understand him or his needs. Take your time when forming a romantic attachment to any bisexual man. Let him share his feelings and sexual needs over time. Be understanding and open your mind to what activities and types of touch please him. How to please another man sexually might include all forms of intercourse and something kinkier. Let him show you what makes him happy.
Be Happy
If you are bisexual or thinking about dating one, it's common for people of all backgrounds to seek therapy. This is for relationship challenges. They seek better communication and intimacy with their partner. There shouldn't be anything bad about living with someone who helps you feel emotionally safe, secure, and loved. However, to navigate this territory, you need greater patience, understanding, and openness. Put away what you think, and don't pressure your partner to identify as straight or gay if that is not his or her sexuality. Let him or her reveal how it feels to be bisexual at the best time. Although the unique challenges aren't yours, that doesn't mean you can't practice empathy and be more supportive of your partner. Love and understanding can strengthen any relationship to sustain it over time.