Your Lady Dreams to Get it On With Two Guys? Think About it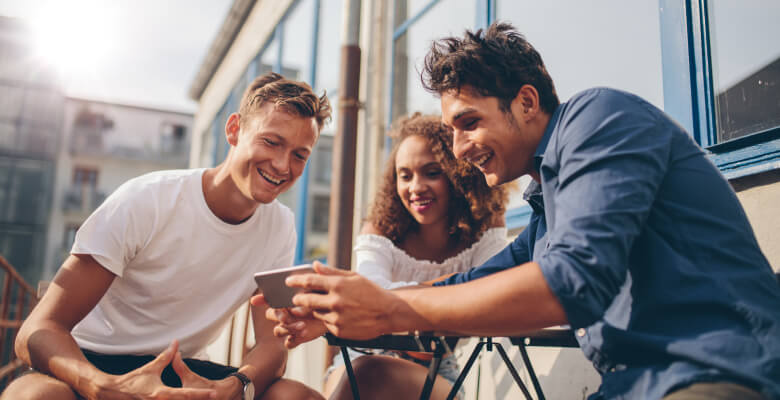 It's difficult when you're married, and your wife says her deepest fantasy is being with another man. She doesn't want to cheat. She wants permission for a threesome, you included. She wants to experience the thrills of two men pleasing her during the same lovemaking session. She gets to be the focus of the night and to command both of you what to do. Giving your wife this form of power makes men uncomfortable. Not only does it suck to share, you feel weird about a guy participating in sex. Your wife has fantasies about double penetration. She has convinced herself it is best or has experienced the unique feelings of DP in the past. It's normal to feel confused by her request.
What to do when your wife wants a threesome
We know you want a quick answer to this question: Why is this suddenly important to her? One man can't provide this satisfaction to a woman alone. Two men must use their bodies for the woman's pleasure. Feel secure in your sexuality before letting another man enter the bedroom to please your wife. Be open-minded to make the threesome successful. You don't know if you will like group play until you try it. The man you pick should not be interested in a relationship with your wife. It's better if he has a romantic partner.
Why do guys want threesomes?
The flip side of a threesome is enjoying another man's presence. If you've never had a gay experience, you've got nothing to compare it to. A man might please your wife but feel attracted to you. He might do things to assist you in reaching orgasm. He might teach you techniques that increase the pleasure of your wife. If you never try a threesome, you can't reach this bliss—the reasons why do men as threesomes vary. You might like a man to please you or give her more pleasure than she has with you. It depends on what turns you on and makes her scream. If you love your wife and feel confident in your relationship, another man is not a threat. This works if you won't resent her later.
How to have a three-way with your husband
For wives or gay husbands using Bromodates.com for ménage a trois, keep reading. There are two clear choices. Choose a lover on the side, bi or straight male, or a man attracted to your husband who likes bi-sexual play. All men have limits for what they do to men and women. Playtime could be one-sided, such as your man watching the other dude make love to you. Your man might find it thrilling to share your body. If he has never experimented, it's hard to sell him on a threesome. He might be jealous of attention received from a different man.
How to initiate a threesome
Not all married couples use a dating app to find a third. They socialize in bars, clubs, and other venues and get to know people. You can often find a man who is genderqueer, gay, bisexual, or pansexual, who wants to know you more. Exchange phone numbers and hang out again. Keep things relaxed. There is no pressure to have sex. As you build trust, the idea of playing together might surface. If the ménage a trois doesn't come up, broach it with your male friend. Do it separately, so he doesn't feel on the spot. If you don't know a third, dating apps save tons of time. Post your profile as a couple or make a single profile. Flirt with men on Bromodates.com, including bisexual and straight men, and see who wants this arrangement. Via messaging, see what can unfold in a private setting. A bi-curious male can meet you and your spouse. Or find a heterosexual couple with an open relationship, and the husband can play with you and your partner, or you can play with them.
Look for real-life opportunities
When you and your partner go out, you meet people for casual conversations. You'll sense if there is a vibe between you. If there is an easy conversation, a hint of friendship, and mild flirting, then hang out again. If you are on vacation, you don't have time to build a connection. With a private lodging ready, ask the third person (man or woman) how the conversation feels and if they will come home with you. They can accept or decline, but you've put it out there. This might take some explaining like we would love to know you better. Describe a group play scenario that could be fun. Most adults get the hidden meaning. If it's your friend, give him or her time to reflect, so everyone understands the limitations of the event. Playing sexually changes friendships. Taking on a third can also affect your marriage. Test the limits of your relationship with caution so you don't hurt each other. If you insist on a threesome and he is reluctant, it's a bad idea. Don't force anyone into a scenario to keep the relationship going. Both of your needs matter equally when considering this activity.